We are professional and masters of fire & life safety, building code compliance and minimum standards in construction and design.
Our team have the necessary education and skillset with more general knowledge across all disciplines involved in the design and the delivery during construction of your building project than any other consultant.
Interpretation of building codes, Australian standards and referenced documents is what we do best.
we are the experts, the specialists
we have the education and qualifications
we have the experienced team
we have a wealth of knowledge and skills
we stand by our decisions; and
we know what we are doing.
Not unlike your G.P. we are your doctor for assessments, prescriptions and referral to the specialists in our industry. Keeping abreast of old and the new building regulations.
The variety of conflict created by government red tape needs our involvement to reduce the wasted effort, save you the frustration and expense and mitigate delays.
assessment and approval of schematic and planning phases
design development
tender phase compliance,
Building Permit issue and
inspection at the builders mandatory notification stages during construction,
to the final inspection and endorsement deeming your building is suitable to occupy.
We coordinate and manage all aspects of the entire project checking your design team has achieved compliance and active consultation with building regulatory authorities.
Our objectives are clear:
deliver safe buildings for everybody to use, live and work in the built environment
set a high standard of amenity in buildings
efficient application of national building standards
cost effective construction and maintenance of buildings
energy efficient buildings
accessible buildings
enhance the amenity of buildings
to facilitate the adoption of new design, material s and assemblies
our services
building permits
compliance inspections during construction
occupancy permits
certificates of final inspection
building code compliance and regulatory advice/administration
qualified building inspectors and building surveyors
liaison with authorities for dispensations and consents
assessment of performance solutions from experts and specialists including fire safety, energy efficiency, DDA experts and acoustic
building code certification
specialist inspection services
protection works advice and independent advocacy.
existing building condition and compliance reports
essential Safety Measures reports
research and development advice in the NCC Building Code
liquor license 'red line' reviews for public licensed venues and establishments including cafes, restaurants, nightclubs and bars
expert opinion/ witness/building appeal representation
You need our expertise to find the best solution for your project:
vision and experience
aversion to risk
professional service
key drivers in reducing building costs and time
design and construction savings
better systems and techniques
mitigating demands on the program
meeting investment deadlines
The opportunities and challenges faced in your building project should not be constrained. With our assessment of new innovative design to meet performance solutions, and to navigation through the legislative landscape you can achieve the desired results faster and limiting compromise from start to the finish to produce better building quality and code compliance.
We are here to help your investment and insure with the best consultation, representation and translation to get the best out of your building project,
when do you need a building permit?
There are few government exemptions generally for freestanding minor structures and repair work involving replacement of non structural elements but in all instances you will need a building surveyor to assist with the issue of a building permit for every buildings before you start construction.
To understand what is exempt you need to refer to Schedule 8 of the building regulations
Other things to consider are:
is the building safe for the public and the occupiers of the building
is it a projection beyond the street alignment
is it listed on the Heritage Register
is the work an essential safety measure
'buildings': includes structure, a temporary building, temporary structure or any part of a building or structure.
A building permit is not just a piece of paper. It's your legal document with site specific details, conditions and a list of documentation endorsed for your approval to build. The building permit is the final step in a coordinated process involving the building surveyor as the pivotal person in the consultation process. The document references authority report & consents, planning permits, performance solutions and design team documents assessed only by the building surveyor to determine your project will comply with the regulations, minimum standards and the Building Act.
Design drawings, reports, computations and specifications are prepared by project managers, builders, architects, draftspersons, engineers, specialist consultants, product manufacturers and its building surveyor job check these are assessed and pass checks and balances.
Building Permits include very important information and identifies:
property title and address
title ownership
description of building work
use of building and classification
number of storeys and floor area
names and registration of all involved in the design and construction.
performance solutions assessed and approved
authority consents obtained
commencement and expiry dates.
reference to every document assessed and approved for building.
Compliance inspections
During the construction of any project, the builder and the person placed in charge of the building site, can be penalized if they do not notify the relevant building surveyor when they have reached each stage described and nominated on the building permit to meet the minimum government standards for inspection. The compliance inspection stages are required to determine the project is being built correctly and to the approved building permit documentation.
Many confuse this role with the structural engineers inspection and general reports,or on rare occasion certificates of inspection for compliance of the structure. However, the building surveyor/inspectors role is much broader than just checking the position and size of steel reinforcement for example.
Compliance inspections at these mandatory notification stages under the Building Act means not only is the structure checked, but other non structural building code items including fire separation treatment or services, fire and acoustic ratings of elements, siting and building envelope, protection works and any elements that have an impact on public safety or a change in the approved design regulated by the building permit at that stage of construction program and its progress.
If a registered engineer is not inspecting, or is inspecting but not certifying the inspection, and/or the registered builder is not closing out incomplete building work or corrective actions under their ISO 9000 Quality Management System (QMS) then the building surveyor has a duty to inspect these components broken into the following sub categories from the prescribed stages;
Protection works:
Retention systems
Underpinning and sequencing
Overhead screening
Neighbour agreements
effective insurance
Prior to placing a footing:
all foundations before blinding
stump holes
siting & setbacks
bored piers
preslab/pre-membrane
Prior to pouring an in situ reinforced concrete member nominated by the RBS:
pad footings
strip footings
slab on ground
capping beams
column connections
AFS/In-situ walls
post tension slab
top and bottom reinforcement
Completed framework:
passive floor and wall separation between dwellings, apartments and commercial fire compartments
fire collars (PVC) and service penetrations including fire dampers
rough in
ceiling & wall heights, floor plan layout, window sizes and positions
lock up inspection
Final inspection of building work completed is suitable for occupation:
chief fire officer 1003 inspection & consent
planning and authority conditions
testing and commissioning of fire services
fire engineering conditions
plumbing
electrical
builders statement of compliance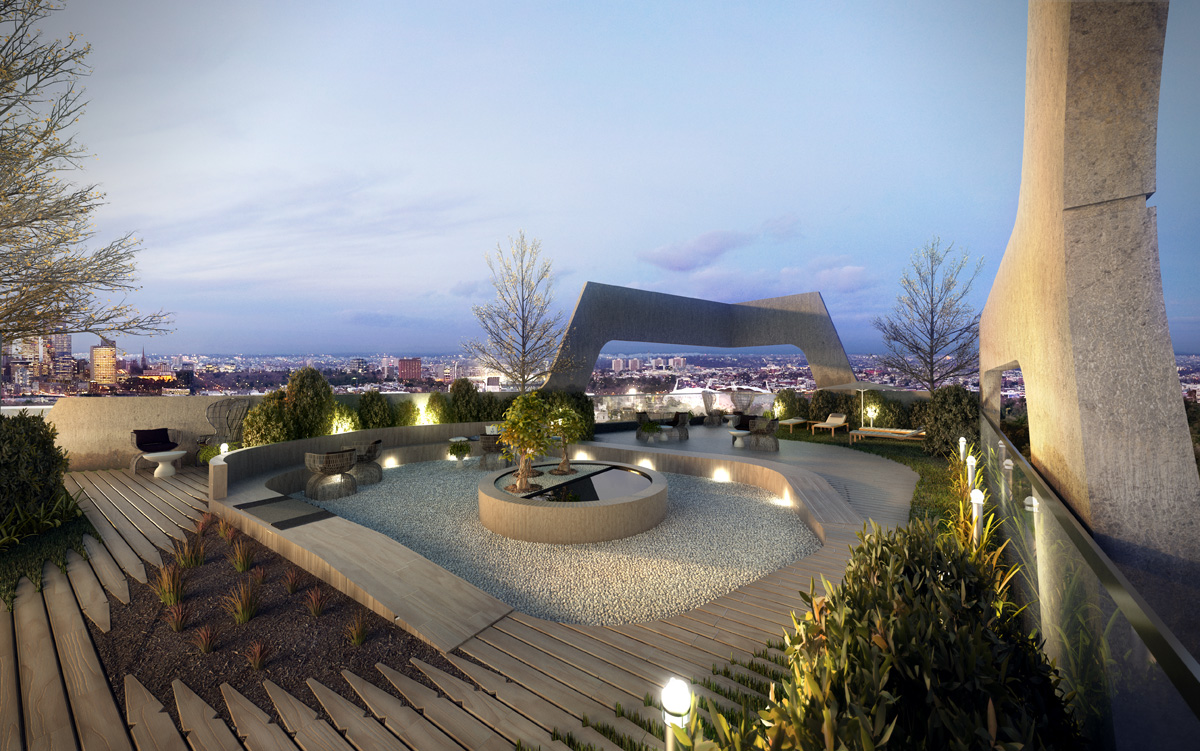 essential safety measures
Owners are responsible for maintaining the Essential Safety Measures in every building they own, (other than private domestic homes).
Each year on an agreed annual date your building needs a safety check. This safety check confirms all your contractors are meeting their inspection requirements, fault reports and maintenance to keep your building 'roadworthy'. Remember important fire and life safety systems and features in your building are there to meet standards to protect insured properties and the safeguard the occupants and classification of use.
Building Surveyors are the people who not only nominate what but also the frequency and level of performance these safety measures are when we issue the buildings Certificates of Final Inspection or Occupancy Permit. So why would you go anywhere else but to qualified people at Reddo building surveyors who know the standards and what you need to be covered. Avoid paying contractors who are not meeting the standards so you know you are being charged fairly and get the service you should be.
Audits
Our property audits can address life safety assessments including:
slips, trips and falls
health and amenity
evacuation modelling
general building code compliance
fire services relative to risks associated to building use and type
mitigation of fire risks to ensure occupant safety at all times